News from Valery Lantratov
If you haven't done so already, be sure to listen to
Valery Lantratov's first podcast
. It's an opportunity to hear about his teaching philosophy and methods without any language barrier, thanks to wonderful interpreter Yulia Coe. We plan to post more podcasts in the future and we welcome your suggestions on themes and topics. Post them in the comments section.
Before I continue with news about upcoming classes, I wanted to briefly tell you one thing Valery Lantratov will NOT be doing this winter. Occasionally we come across stories in newspapers or advertisements on the Internet that say Valery Lantratov will be dancing the role of Drosselmeier in an upcoming Nutcracker production by the company "Moscow Ballet." (
I came across one such article just today
.) These are the result, we can only assume, of outdated promotional materials that continue to circulate. While Valery did work with this company for a few years in the early 2000s (how do you refer to this decade?), he has no current affiliation, sponosorship or common interest of or with SMI, Inc's "Moscow Ballet." It's been about four years since he has worked with this organization, and he's not slated to dance in any of their upcoming performances.
We do hope to have good news for you on the performance front in the not too distant future, but unfortunately, Valery and his company are not scheduled to perform in the U.S. in 2007. His foundation is very busy working on a production with the Natalia Sats Theater in Moscow this fall and winter.
We can finally confirm that we will be returning to the
Patricia Krus School of Dance in Garrett
,
Indiana
for an extended workshop July 5-6. The link above will take you to a section of the school's web page with pictures from our previous visit. You can also
read our account
of the visit here. We will be holding a book signing of
A Child's Introduction to Ballet
at 1PM with a three hour class beginning at 3PM. We will conclude with a second three hours from 1-4 PM on July 6.

Two classes which I believe we previously announced, but had not announced the time are Dexter's School of Dance in Dexter, MI (near Ann Arbor). We'll be conducting a three hour workshop from 1-4 PM on July 25.
Many studios open up their master classes to outside students, however, we do not know which ones. If you are interested in attending a class near you, we suggest you call the studio and see if you can participate. The studios are all listed in the yellow pages. All of the people I've talked to at the studios with which we're working are very friendly.
In the next few days I'll post our entire July schedule as we have it.
Ballet Resource of the Day
The American Ballet Theater provides a wonderful resource for students learning ballet terminology. Their
Ballet Dictionary
not only explains the terms but also has Quicktime videos of dancers demonstrating them.
News from the World of Dance
Four of the world's great ballerinas have recently announced their retirements. They are celebrated in a wonderful article in the
New York Times
by Alastair Macaulay.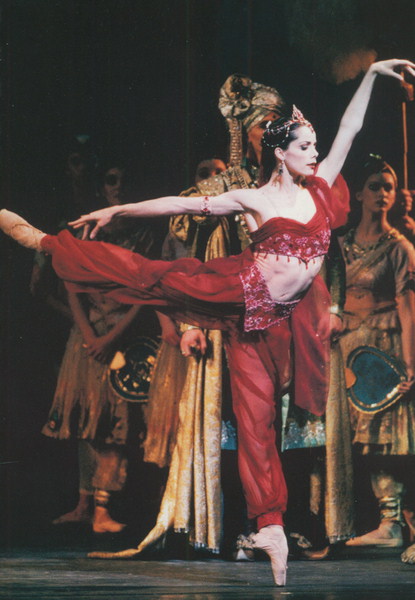 The British ballerina
Darcey Bussell
gave her final performance at the Royal Opera House, Covent Garden after a 20 year career. The New York Times describes her as a "dancer capable of effects on a colossal scale and yet amazingly innocent in manner." On the BBC's web page, you can see
a slide show and video clips of Bussell
.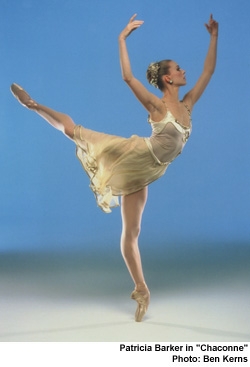 The powerfully lyrical
Patricia Barker
of the Pacific Northwest Ballet steps down after a 26 year career. The Seattle Times reflects on her career with a
photo retrospective
.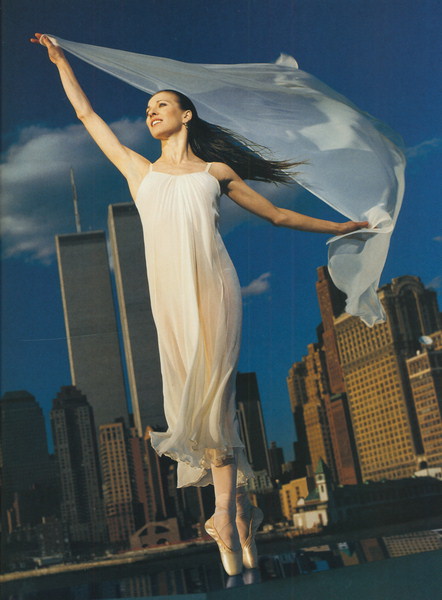 Kyra Nichols
, admired as one of the most classical ballerinas of the New York City Ballet, has announced she will be retiring on June 22 after 30 years. Said Joan Acocella of
The New Yorker Magazine
, "In her late twenties, after a decade on the stage, she unleashed a sort of depth charge... She became a complete artist." (The link above is to the full article)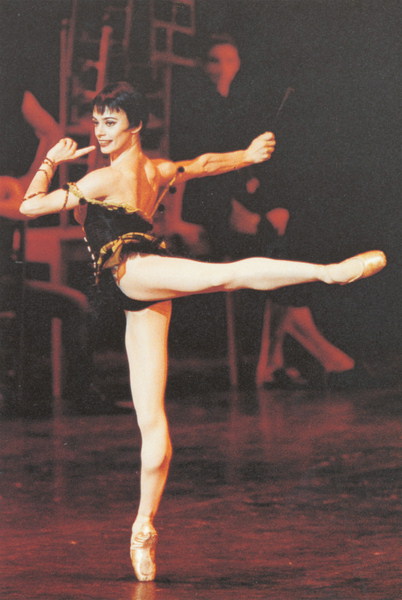 One day after Nichols announced her retirement,
Alessandra Ferri
announced her departure from American Ballet Theater. You can see Ferri in action in this video clip from the ballet Romeo and Juliet.
The New York Times prepared
a slide show feature
honoring each of these dancers.
Quote of the Day
"To tend, unfailingly, unflinchingly, towards a goal, is the secret of success."–Anna Pavlova, Russian Ballerina.